The Five Best Bible Study Aids
This is the first of two book reviews focusing on books that provide help in studying the bible. This week we start with the Best 5 Bible Study Aids. These are books that help us perform the various tasks involved in studying the Bible. Next week we will take a look at some books that help us with the over-arching approach to Bible study. (The Editor)
Whether you've pack-ratted your library with shelves of study helps or retain a humbler collection, most students of the Scriptures rely heavily on a certain handful of go-to aids to help their Bible study. These are a few which have proved invaluable to me learning my Bible, and are almost never more than an arm's length away. If any of these resources are available electronically, as part of the Bible Software you use, excluding a Bible, I would encourage you to make that free or purchased download.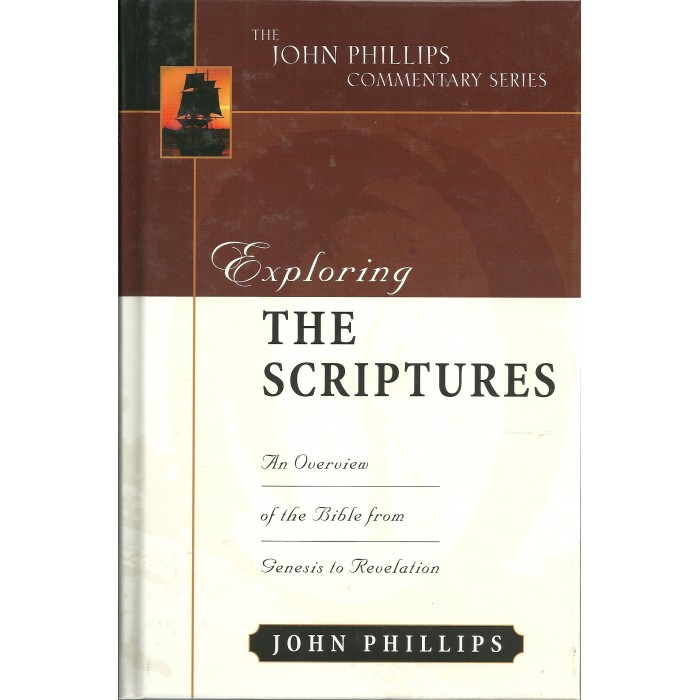 1. The Newberry Reference Study Bible – Thomas Newberry
If your local church uses the AV (KJV) or even a NKJV, a Newberry Study Bible is essential for any student of the Word. Originally, Thomas Newberry had it published as "The Englishman's Bible," because it is meant for English readers who do not read original languages. This Bible will only be helpful if the Bible student is willing to put in a few hours of work to learn the basics of Hebrew and Greek grammar. In my opinion, this is a sacrifice of time which will reap huge benefits. If you don't have one, you may want to purchase one now since these Bibles go in and out of publication.
There are three options of this Bible available at this time from Ritchie Christian Media in the UK (https://www.ritchiechristianmedia.co.uk/). The pricier the edition, the more satisfied you'll be with your purchase. The Wide Margin Newberry Reference Study Bible (ISBN: 9781910513941) gives ample room to comfortably make brief notation.
Mr. Newberry uses a series of markings throughout the text to indicate what he felt to be important articles, numbers, emphatic pronouns, tenses, participles, prepositions, as well as notes for more correct translations. In his words, "In the original languages of the Scriptures there are precisions, perfections, and beauties which cannot be reproduced in any translation."
The only caution I would mete out with this resource is that it may not be exhaustive enough in its introductions of the Hebrew and Greek languages, leaving some students more hazardous than helpful. The original languages are full of nuances that aren't found in English, especially regarding grammatical articles and tense. The openings of the Testaments in the Newberry Study Bible are meant only to be preliminary discussions.
2. A Greek–English Lexicon of the New Testament and Other Early Christian Literature – Bauer, Danker, Arndt, and Gingrich (BDAG)
This large heavy volume is irreplaceable to any student of the Scriptures. It is most useful in an electronic format because of the immense amount of information that it contains, and the time consuming process of flipping through more than 1000 pages.
As the name implies, this lexicon points out the range of uses of particular New Testament words not just from the Bible, but also from other early Christian literature. Some ability to sound out Greek words will be required to make this volume helpful.
The most current edition (3rd) of this lexicon was made in 2001 and is commonly known as "BDAG" and includes a more usable format than older editions, with expanded definitions. Older English editions have been known as "BAGD" and "BAG" of the German-Greek "Bauer's Lexicon." The BAGD and BAG lexicons may be useful to Bible students on a budget, but aren't as helpful as BDAG.
This lexicon in its current form is a result of reworking the labour done by Erwin Preuschen and Walter Bauer of their German-Greek lexicon. The basis of the present form of this work was taken up later by William Arndt and Wilbur Gingrich who translated the Bauer Lexicon into English. Finally, Fredrick Danker added to the work and then later added expanded entries.
3. The New Strong's Exhaustive Concordance of the Bible – James Strong
Bible study would be much more difficult without the work of James Strong. He and his 100 colleagues laboured for 35 years to number every Greek and Hebrew root word in the Bible and arrange it in an organized fashion. Each number is then linked to a definition. The New Strong's Exhaustive Concordance of the Bible contains a main concordance, appendix to the main concordance, topical index to the Bible, dictionary of the Hebrew Bible, and dictionary of the Greek Testament.
The volume requires continually flipping through 2000 pages. For this reason, mine largely sits on the shelf. Bible software has made this tool much less time consuming while producing the same benefits. A with a simple mouse-over, or click, the definition will appear.
This work is especially helpful for a non-original language speaker to identify the particular Greek or Hebrew word that the original writer employed. The definitions are very simplistic, as can be expected from such a broad comprehensive volume, especially when defining prepositions. Strong's definitions can almost be misleading when it comes to prepositions. Thus, it is wise to utilize a lexicon or Bible dictionary other than the one supplied in the book.
One other disadvantage of using this volume in book form is that it organizes words in English and not in Greek and Hebrew. The Englishman's Greek Concordance of the New Testament and The Englishman's Hebrew Concordance of the Old Testament by George V. Wigram, which is coded with Strong's Concordance numbers, is helpful for grouping words by their Greek and Hebrew's Strong's numbers. Again, a simple Bible software search of a Strong's number has made Mr. Wigram's labouriousefforts obsolete.
In spite of a few disadvantages, I'm not sure what English reading Bible students would do without Strong's numbers, and what they would have done before Bible software.
4. Exploring the Scriptures – John Phillips
Exploring the Scriptures is essentially a survey of the Scriptures. It contains only 300 pages and its 58 chapters consist of one for each book of the Bible. The number 58 is arrived by combining Samuel, Kings, Chronicles, Ezra/Nehemiah/Esther, Proverbs/Ecclesiastes/Song of Solomon, Jeremiah/Lamentations, Thessalonians, Timothy, Peter, and John. There are additional chapters intermingled that are devoted to "Climbing the Heights," The Powers That Be Are Ordained of God, Hebrew Poetry, The Prophets, The Silent Years and The Four Gospels. Chapters contain relevant outlines, maps, charts, diagrams, and important points to notice and analysis of each of the books of the Bible.
Whenever I am beginning again to study a book of the Bible, this book is always close at hand to give a reminder in broad panoramic terms what a particular book of the Bible is about. I would recommend it to anyone, however new or experienced in the Scriptures, because it sets the mind aright before any sort of detailed study commences.
5. Believer's Bible Commentary – William MacDonald, Art Farstad, Ed.
Believer's Bible Commentary is a one volume Bible commentary which is reliable and helpful. It is a useful reference for new bible students, but contains helpful thoughts for advanced students also. Mr. MacDonald comments not only on every verse or section of verses in the entirety of Scripture, but also introduces the various groups that the Bible breaks into.
Believer's Bible Commentary gives snippets of information relevant to a particular passage that need to be discussed. For example, in Genesis, Mr. MacDonald comments on "The Major Covenants of Scripture," "The Sign of Circumcision," "Homosexuality," and "Typology."
At the conclusion of the book there are "Supplements." This includes charts on NT Writers, Themes of the NT Letters, Harmony of the Gospels, a Jewish Calendar, a timeline of the Life of Christ, black and white photos of significant NT places, maps related to the life of Christ and journeys of Paul, a chart of Prophecies of the Messiah Fulfilled in Jesus Christ, and descriptions of outstanding people and places whose proper names appear in the Bible.
Many criticize it as simplistic or not comprehensive enough. He doesn't answer every issue and often doesn't demonstrate the flow of Scripture. Mr. MacDonald sometimes presents only his view, and argues why he believes it is correct. However, a single volume commentary cannot answer every question and grapple with every issue of Scripture. If you are looking for more details on a particular book of the Bible, you'll need to get a hold of commentaries that are book-specific. These often are more helpful to check your thoughts or get opinions on more obscure queries.